WeEmploy Inc. and the Tribal Chiefs Employment & Training Services Association (TCETSA) sign partnership to deliver more employment access to Indigenous communities
Tech firm WeEmploy Inc. signs strategic deal with First Nations groups to implement a unique System of Support (SOS) that caters to Indigenous-led businesses, non-profit agencies, educators, government and individuals in need.
Since its inception 14 years ago, the TCETSA has worked toward creating stable, healthy and self-sufficient Indigenous communities empowered through meaningful employment.
SOS provides a central point of access, extending WeEmploy's platforms of service beyond the company's well-established roots in employment and recruitment. The MOU provides TCETSA-referred businesses, agencies, and individuals with access to WeEmploy's SOS services:
Business-building tools:
Intellicruit, WeEmploy's trademarked employment technology, connecting businesses looking to employ indigenous people
Community engagement, cause awareness, marketing support
Onsite training, leadership and mentorship within the fields of employment, volunteer, social enterprise and marketing
Funding network: A unique digital platform for funding and resource acquisition
Social resources: Access to social resources for people in need, i.e. job seekers, newcomers, volunteers
Performance Metrics: citing Return on Impact and effectiveness analytic
To learn more visit www.WeEmploy.com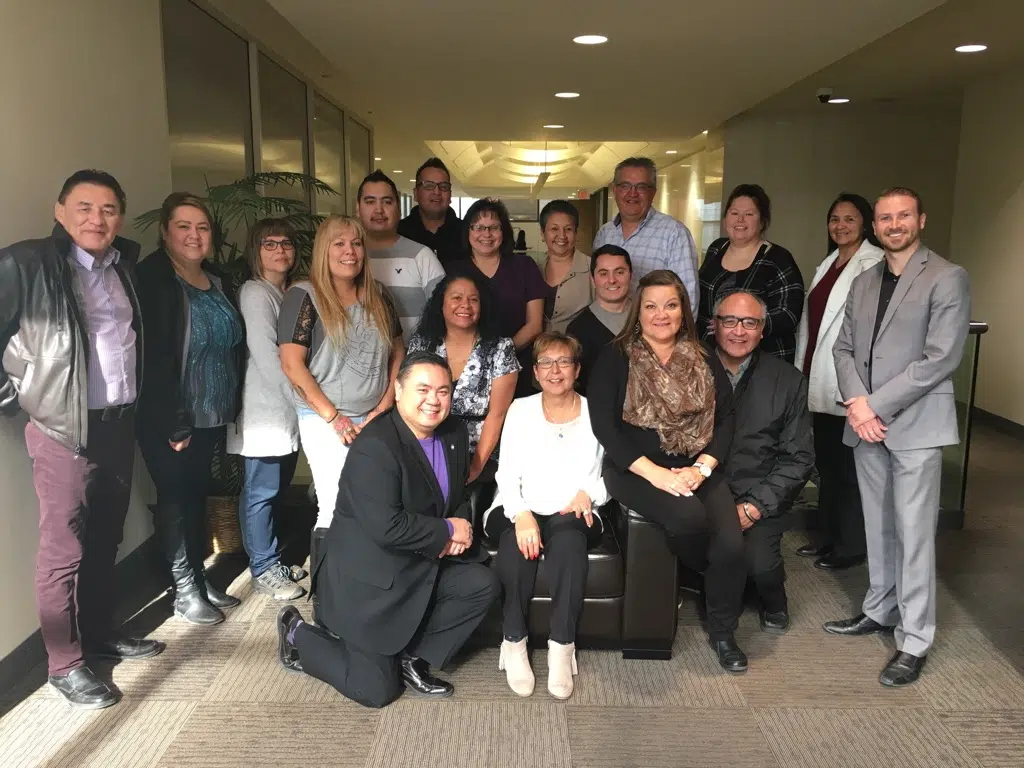 ---
Sewing Seeds Canada Gives 'The Gift' of Sewing on Four Continents
Calgary, Alberta, Canada – September 27, 2017 – Sewing Seeds has been transforming lives and communities on four continents for over fifteen years. June 2017 saw the opening of the first student run Sewing Training Centre in Sierra Leone by N'mamah Kamara – one of Sewing Seeds' very first students. N'Mamah is an entrepreneur at heart and began with just one sewing machine over 15 years ago. Her business of sewing custom orders for women and men all over her country continues to grow and is sustaining her new venture of teaching others through her very own sewing training programs. Sewing Seeds was honoured to be a part of the recent opening and pilot program at N'Mamah's Centre in Lungi, Sierra Leone. N'Mamah has been a student, a supervisor, a mentor, and models her programs after Sewing Seeds. Currently she is teaching 15 students, including feeding them lunch. N'Mamah remembers how the Sewing Seeds team came to her war-torn country and provided not only sewing skills, but also food and water when most of the students had not eaten for days. N'mamah embodies the vision and values of Sewing Seeds. This years Gala is focusing on 'The Gift' of teaching teachers, and our Special Guest is N'mamah Kamara. Watching her go from student to teacher is what Sewing Seeds is all about. Come and meet N'mamah and hear more of her story on October 14th.
In April 2017, the Calgary Sewing Center had its first Beginners Sewing Training program with students new to Canada. It also boasts the success of its new teacher, Jean Shatalow, who has been trained by Sylvia Rempel, over the past five years. The Calgary Sewing Centre is partnering with community social workers as well as the New Canadian Friendship Centre to offer programs to students who have an interest in starting their own business endeavours. It has also connected with indigenous communities and was a part of the Indigenous Fashion Week at Mount Royal College September 18-23. The Gala will highlight these programs as well.
Updates on other regions are available on their website www.sewingseedscanada.com or check out their Facebook page here.
Sewing Seeds Canada is hosting their 4th Annual Gala event on Saturday, October 14th where they will be sharing real life stories of the empowered people in their programs. Together with a full service meal, MC extraordinaire Rick Castiglione, and student-sewn items for purchase, it promises to be a fun-filled evening. Get your tickets here to be a part of this magical evening.
For further details contact: Kelly Grams | grams.kelly@gmail.com | (403) 804-7155
---

More than 410,000 Albertans live with disabilities every day. Everyone deserves the chance to work and Goodwill helps Albertans with disabilities get jobs. When you shop at Goodwill and donate to Goodwill, you are helping to change the lives of Albertans.
So, donate your clean, gently used clothing and small household items, to any one of Goodwill's six Calgary-area donation centres, and make a difference in someone's life today.
To donate visit www.goodwill.ab.ca
---

Imagine giving a bird wings so it can fly. Imagine giving special needs children every chance to flourish. The Ability Society does just that.
55,000 children in Calgary are living with special needs. The Ability society provides a variety of innovative programming, adaptive equipment and strategies to help them achieve a higher quality of life and become active participants in our community.
For information on how YOU can make a difference visit AbilitySociety.org.
Newcap Calgary believes in the value of diversity.
---
The Aboriginal Friendship Centre is an ethical, community minded organization, respectful of Aboriginal Cultures and Teachings for the benefit of all Aboriginal and non-Aboriginal peoples.
Visit AFCCalgary.org for more information on the Aboriginal Friendship Centre.
Newcap Calgary believes in the value of diversity.
The Aboriginal Friendship Centre provides care for children, elderly, the homeless, and is committed to building a resourceful Aboriginal community.
---

Imagine trying to see a doctor without the use of your vehicle, access to public transportation or even a valid Alberta health card.
For 40 years, The Alex has been changing the lives of Calgary's most vulnerable.   They serve people who struggle with physical disabilities, mental illness and disease. These conditionas often create barriers preventing access to services that can break cycles of illness and poverty.
The Alex' caring, person-centered approach to healthcare means they address the needs of a whole person.  Their clients include babies, children, teens, adults and seniors who live in poverty, as well as people battling addiction, homelessness and isolation.
Newcap Radio believes in and supports the value of diversity in Calgary!
---

Imagine being in a new Country not knowing anyone! That can be terrifying. Immigrant Services Calgary can help.
They appreciate the valuable contributions immigrants make to our Country, and they are here to help with the challenges faced daily when settling in a new country.
Working together with Immigrants to make Canada home That's what they do! For more info visit ImmigrantServicesCalgary.ca.
Newcap Calgary believes in diversity. Being the new kid in class can be scary.
---

Drawing on the strength of Indigenous cultures, the wisdom of elders, with a philosophy of love and respect for the Earth and all peoples, Ghost River Rediscovery aims to empower people of all ages!
This summer they are hosting a number of great programs for both youth and adults. For more information go to GhostRiverRediscovery.com.
---

Hull Services is a non-profit, charitable organization helping nearly 3,500 kids, young adults and families everyday.
Hull works with those living with mental and behavioural health issues as well as those with developmental, educational and social challenges.
Services range from prevention and early intervention through to residential treatment programs including mental health and addiction services, in-home support, mentors, educational programs, family therapy, foster and kinship care, and supported independent living.
Hull Services strives to help people take control of their own lives to succeed and actively confront the barriers to wellness within the community.
---

When you choose to donate your beverage containers to Vecova, you are helping enhance the lives of persons with disabilities. The refund value of your donation goes directly to supporting the research, services and programs that enable persons with disabilities to lead full lives. Vecova offers free recycling pick-up.
Calgary's only non-profit depot
Vecova has been involved in recycling since the inception of the beverage container recycling system in Alberta through our Bottle Depot. The depot began as a training centre for adults with a developmental disability. Today it is a viable business that continues to operate with an integrated workforce that includes individuals with a variety of disabilities or barriers to employment. Vecova Bottle Depot is Calgary's only non-profit depot and we processed nearly 14 Million containers in 2012.
By creating employment for persons with disabilities, Vecova demonstrates that inclusive business practices are best practices.